Schedule
Change to the Schedule
Starting from Feb/12/2018
Monday 5:15 PM class is changed to Gyan Traditional.
Instructor will be Kedar
Induction to the Schedule
Starting from Feb/28/2018
New Class added 7:30 AM to 8:20 AM
Gyan Flow. Instructor will be Gourav
Cancelled Class
Wednesday 9:30 AM class is Cancelled
We hope you enjoy the changes and apologies for any inconvenience
Thanks
Pranayama Workshop
Day and Time
Sunday, Feb/18/2018 @ 2:30pm
Price = $20.00
Complimentary for Gyan Yoga students.
All the Yogis and Yoginis are free to use
Yoga Block and or Strap
for any class or any pose.
Gyan Yoga is even more accessible now
Yoga Blocks and Yoga Straps provided to all Yogis.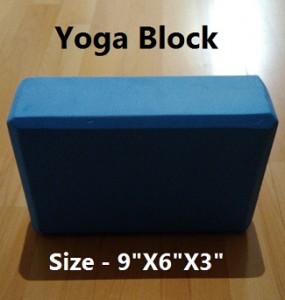 Monday
Class

Instructor

12:00pm – 60 min
Gyan Flow
Gourav
5:15pm – 60 min
Gyan Core
Gyan TraditionalKedar
6:30pm – 60 min
Gyan Traditional
Gourav
8:00pm – 60 min
Gyan Flow
Rishi
Tuesday
Class

Instructor

8:00am – 60 min
Pranayama
By Appointment
12:00pm – 60 min
Gyan Traditional
Gourav
5:15pm – 60 min
Gyan Cardio

 Rishi

6:30pm – 60 min
Gyan Flow
Gourav
8:00pm – 60 min
Gyan Traditional
Delhpine
Wednesday
Class
Instructor
8:00am – 60 min
Pranayama
By Appointment
7:30am – 50 min

Starting from

Feb/28/18

Starting from

Feb/28/18

Gyan Flow

Gourav

12:00pm – 60 min
Gyan Core Flow
Rishi
5:15pm – 60 min
Gyan Core Flow
Rishi/Antonia
6:30pm – 60 min
Gyan Traditional
Gourav
8:00pm – 60 min
Gyan Traditional
Karissa
Thursday
Class
Instructor
8:00am – 60 min
Pranayama
By Appointment
9:30am – 60 min
Gyan Traditional
Gourav
12:00pm – 60 min
Gyan Traditional
Rahul
5:15pm – 60 min
Gyan Flow
Gourav
6:30pm – 60 min
Gyan Core Flow
Rishi
Friday
Class
Instructor
12:00pm – 60 min
Gyan Flow
Gourav
5:15pm – 60 min
Gyan Traditional
Gourav
6:30pm – 60 min
Gyan Core

Gyan Cardio starting

from Feb/23/2018

Rishi

Saturday
Class
Instructor
9:30am – 60 min
Gyan Core Flow
Rishi/Antonia
11:00am – 60 min
Gyan Traditional
Gourav
4:00pm – 60 min
Gyan Traditional
Rishi
Sunday
Class
Instructor
10:30am – 75 min
Gyan Flow
Gourav
4:00pm – 60 min
Gyan Traditional
Rishi
 
 
 
 
Class Description